Achieve faster business growth this year with Facebook's #1 advertising tool.
You've probably been told this before: Facebook is the best place for marketing.
It's the place for small businesses to advertise themselves and find new audiences, and save time as well money by marketing better.
But do you still find Facebook marketing confusing, time-consuming, or costly?
If you've had these thoughts before, you're not alone. Don't worry, you've come to the right place. 
We're going to start with the Facebook Pixel, the number #1 advertising tool out there today.
You don't need to know how to code, and you don't need an expensive marketing budget to use the Pixel.
By the end of this guide, you'll understand what the Pixel is, how it works, and how to set it up correctly to grow your business even further than you imagined.
What is the Facebook Pixel?
The Pixel is the very first thing you need to understand about marketing on Facebook.
Every single new business that wants to sell something needs to learn how to use this very powerful tool that Facebook provides. Facebook has made it very easy to set it up.
This is how Facebook defines the Pixel,
The Facebook pixel is an analytics tool that allows you to measure the effectiveness of your advertising by understanding the actions people take on your website.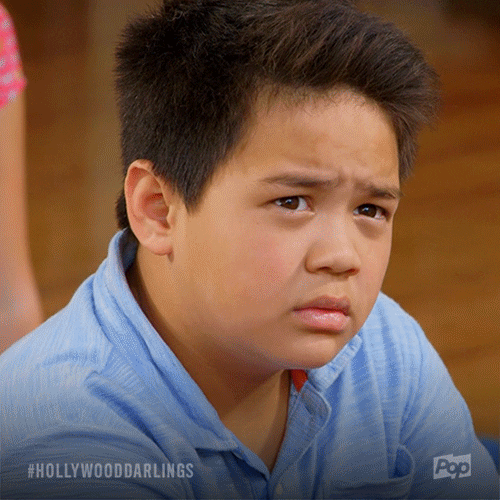 Sounds rather confusing, right? Don't worry, we find it rather wordy, too. So, let's make it real simple for you to visualize.
Basically, a Pixel is a piece of code that you can place on your store page to gather data about your customers. It does this by tracking who's coming to your page and, more importantly, what they're doing when they're there.
You're going to ask, "How is this going to be useful to me as a business owner?"
The no-nonsense answer: It's going to save you money.  Specifically, it's going to cut down your marketing budget and grow your revenue.
To sell your product well, you need to advertise. To advertise well, you need to know your customers. And to know your customers well, you need data — lots and lots of it. Not just any data, but the most up-to-date data.
That's probably the roadblock you're facing: where to look for data, and how to look for it. 
Misconception #1 about the Pixel

"Facebook marketing sounds so complicated and expensive."
"I want to promote my business, but I don't know anything about digital marketing."
These are some of the common things people say about advertising on Facebook.
The Pixel helps you actually gather more data about your customers, both your actual and your prospects. 
At the end of the day, it's all about making marketing easier, smarter, more cost-effective, and data-driven. It's about using data rather than personal hunches to make better business decisions.
You get to see the things people do when they visit your store page. For example, what kind of products are added to the cart the most, or the times that drive more traffic. 
Misconception #2
Additionally, many people think that you need to run ads on Facebook first to install a Pixel.
In fact, we actually think that you should let the Pixel gather the data for a few weeks before you even run your first ad.
Essentially, the Pixel is a data-gathering tool — you should let the Pixel do its work first so you have more data later when you make decisions about your strategy.
Also, once you start seeing actual results on Facebook with the Pixel, we really think all your doubts about a data-driven approach to marketing would dissipate.
You can find agencies to outsource. However, if you decide to do it yourself, then you can set your budgets and you have the final say in what goes into your ads — and you should, because you know your product better than anyone else.
Above all, marketing on Facebook gives you control. All you need to do is reach the right people. And using the Pixel is going to get you there. Here's how.
How the Facebook Pixel works
There are three key things that you can do with the Pixel:
1. Track your conversions
When visitors buy something from your store page, that's a conversion. But there are many more who don't. Knowing who buys your products and what motivates them will help you understand who you should target for your ads.
2. Build custom audiences
Think about someone who visited your website, added something to their cart, but didn't complete the checkout process. That person is part of your core audience — people who already know about you and your product. With the Pixel, you can create specific ads that will motivate them to buy from you.
3. Optimize your ads
Ultimately, Facebook marketing is just another platform to help you advertise your business better — you want your ads to bring actual, measurable results. With the Pixel, you can do this because you have more data on your customers and prospects. With more data, you'll know what kinds of ads perform better and those that don't.
Facebook has made it so, so simple for you to set it up. It will literally only take you a few minutes.
Let's walk you through.
Complete step-by-step guide
Firstly, go to your Facebook Ads Manager. Save time and click here.
Then, select the three stacked lines in the upper left corner. Go to Measure & Report, and under Events Manager, select Pixels.
After that, click Create a Pixel. A new pop-up window will appear. Give your pixel a name.
Once you're done, Facebook will ask you how you'd like to set it up in a new pop-up window.
If your store page is hosted on Shopify or WordPress, select the first option.
Option 1: For Shopify
Select Shopify. If you haven't already, now it's time to log in to your Shopify account.
Then, click Online Store.
Then, select Preferences. You'll see a column for Facebook Pixel. Copy and paste your Pixel ID.
Make sure to click Save when you're done.
Additionally, you need to verify if your Pixel has been installed correctly or not. Enter the URL for your website, and click Send Test Traffic.
If your Pixel was installed correctly, your status page will change to active.
Option 2: For WordPress
Select WordPress. Make sure you've logged into your WordPress account beforehand.
Firstly, download the Pixel extension provided by Facebook.
Then, go to your WordPress Dashboard. Then, click Plugins and add the extension you just downloaded.
Upload the plugin. Then, click Install Now.
Once you've uploaded it, click Activate Plugin.
Also, you need to verify if your Pixel has been installed correctly or not. Enter the URL for your website, and click Send Test Traffic.
If your Pixel was installed correctly, your status page will change to active.
One more useful tool for you…
Additionally, we recommend you to install the Facebook Pixel Helper, which is a Google Chrome extension. It works in the background and automatically checks for you whether your Facebook pixel events are installed correctly.  To install it, click here.
If you're having trouble loading, visit the Facebook for Developers page on the Helper. They've compiled a long list of common errors you might encounter.
And that's it! You now have your very own Pixel.
You only have to do this once for your store page, and it's going to take care of everything else.
The Pixel will then show up on every page on your site and track which pages that draw the most traffic. With that data, you can target and retarget your Facebook ads to the right people, over and over again, so you can know how your ads actually perform.