The more time you spend figuring out how to master Facebook retargeting, the better you'll get.
You'll understand the best ways to reach your customers. And that's gonna translate into real, measurable growth for your business.
Bear in mind, there is no one-size-fits-all retargeting strategy. You need to always be testing what works, and what doesn't, for your business. You understand your customers best.
We've listed 5 retargeting strategies you can try, starting from the easiest to advanced.
Strategy #1: retargeting previous visitors
The easiest way to start retargeting on Facebook is to target your past visitors.
This strategy works well when your business is very new and you want to increase your daily traffic. Once you have enough awareness, you can break down your visitors into segments.
Also, retargeting previous visitors is beneficial in three ways:
Split-test your selling point.
When you create your Facebook ads, you can test different copies for your USP (unique selling proposition) and see which ad gets more clicks.
Build a more engaged audience.
Most people who visit your site for the first time are looking around. They're most likely not ready to buy. Your retargeting ads could break the ice and remind them that you're selling something they want.
Drive more traffic to your content.
If you have a blog, YouTube channel, or free downloadable toolkit, you can promote them with a Facebook ad offering helpful content. People love free stuff.
Protip: you shouldn't retarget all your past site visitors. No one likes to see the same ad for a week, let alone forever. For starters, try retargeting visitors from the past 14 to 30 days. If you retarget visitors in a longer time frame, they've most likely forgotten about you.
Strategy #2: focus on Facebook engagement
Did you know that you could retarget people based on how they interact with your content on Facebook?
Did you know that you could even retarget people based on how much of your videos they watched?
Right now, Facebook allows you to retarget users who have engaged with your ads, videos, and other posts you make on your Page. For example:
Choose to only retarget fans who have watched 50% to 75% or more of your Facebook videos, or
Focus only on your fans who frequently like, comment, or share your Facebook posts
This is a particularly useful strategy if you have established a social media presence. Retargeting based on Facebook engagement gives you another chance to connect with you users who already know about you. This gives you a chance to create customer relationships with people who already expressed interest in your business, and what you sell.
Strategy #3: retargeting past purchasers
If you've noticed, a running theme with retargeting is to focus on people who already know about you. And your past purchasers are the best example of people you should definitely retarget.
Past purchasers are a valuable audience because they're actual customers instead of potential. Unlike your site viewers and clickers who express an interest in you, your past purchasers have actually converted. They are already aware of how your business can meet their needs.
A simple way to retarget past purchasers is to include a personalized message after they have completed their purchase. In that message, you can then promote related items that they may be interested in. You could also offer a discount for selected or seasonal items. You could even go further and promote items they have on their wish list, with a special discount.
The possibilities are endless.
If executed well, this kind of approach shows customers that your business is willing to go the extra mile to deliver a positive and personalized experience.
Strategy #4: retargeting with a 'Thank you' message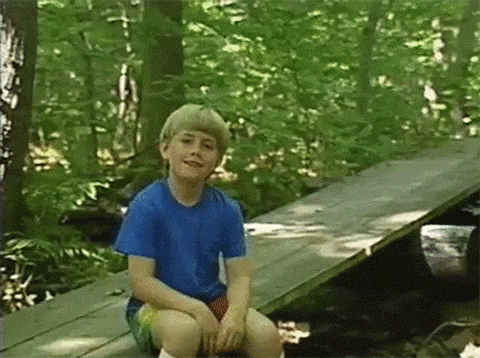 This strategy would be so simple to execute, but it would make all the difference.
Customers like to feel that they are treated in a special way. They like to feel that they bought something worth the money. What better way to gain that trust and satisfaction than to personally thank them?
A personalized message thanking your customers show that you care about them. You could do this in a couple of ways. You could send them a personalized, "Thank You" email — if you're bolder, combine this with a recommendation of other things they might want to buy.
This particular retargeting strategy shows that you're not just interested to get more sales from your customers. You're also interested in building a relationship with them so you can deliver more satisfaction. Remember: a happy customer is
Strategy #5: Using Facebook dynamic ads
This particular retargeting strategy may be a little advanced for your first ad, but it's a great example of Facebook's powerful capabilities.
Basically, Facebook Dynamic Ads allows you to target people based on the exact products that they viewed on your site. This is a powerful strategy if executed well. You visitors already know what you sell. And you already know what they like, based on what they clicked. Reminding your site visitors of the product they liked is a highly efficient way to turn passive browsers into actual buyers.
For more information on Dynamic ads, check out this guide made by Facebook.
Key takeaway
All retargeting strategies on Facebook are explicitly designed to connect with your past visitors, viewers, clickers, and purchasers. This gives you a chance to engage with people who already know about you and have expressed interest in what you sell.
Certainly, attracting new users is important to make your business grow. But it's also important that you reconnect with the audience that you already have. It is easier to maintain relationships than it is to create new ones.
There's a lot of ways you can implement a Facebook retargeting strategy. But you won't know what strategy works until you test it out. With enough time, you'll know what works best for you and your business.